Campaign Gist: Brexit Merit Badges, Not-Sorry Racism, Spiral Paper Hats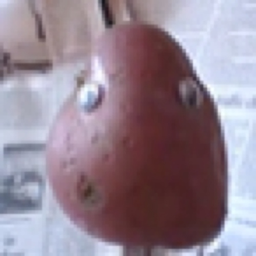 Day 3 of the campaign, which by some quirk has also always been happening.

Brexit Merit Badges
Today presented more evidence that, contrary to all that is sane and rational, Fine Gael are genuinely invested in talking about Brexit to win votes.
A voter may say to themselves "Why should I care about how busy FG ministers have been on that multi-vehicle clown car pile-up? That is literally their job. If it wasn't them, someone else would have done what their civil servants told them to do."
One Fine Gael Senator went so far as to claim 600 people canvassed around Dundrum had raised it with him.
"Foreign policy getting a great reception on the doors" is apparently to be the FG mantra for however long it takes them to realise this idea is as in-touch with the National mood as Keep The Recovery Going.

Not-Sorry Racism
A MMA fighter turned SF councillor was instructed by his party HQ to apologise for opining that, by dint of not having ancient Irish blood*, and not being a "family man" the Taoiseach wasn't a proper leader of Ireland. He singularly failed to apologise, which failure was hailed by his party leader as calling a halt to the story.
*Blood, a kind of watery protein shake full of captured gases.

Spiral Paper Hats
Election campaigns generate time-specific ephemera like nothing short of royal weddings. We have already had the celebrated branded glasses cases resembling sanitary towels this year, but surely it is time for the return of spiral paper hats. A category of Headwear second only to the Christmas cracker paper crown for inducing a devil-may-care attitude in the wearer, rife in the 1980s, and apt to provoke whoops and unprovoked shoulder hoisting.