Campaign Gist: Head to Head (to Head) Debate, CrossOver Event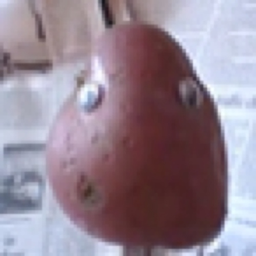 Day 22 of the Campaign and we're having a mysterious old time about it. Nobody knows what's going to happen and everyone is holding their breath.

Head to Head (to Head)
It's a debate, FOR LEADERS!
Prime Time was the venue for the latest election set piece, Nau! Jetz mit Mary Lou, as it doubtless was reported in the German press after RTE examined their rigorous, unshakable objective criteria they'd used to exlcude her from the first debate and suddenly realised it was bunk.

For 90 Minutes they went back and forth and then forth again (three headed debates being a new, untested format) rattling out stats and facts like rote-learning Renaissance men and woman. The two big party leaders threw digs at Sinn Féin. Then, near the end, shades of the past loomed up at Mary Lou McDonald on a question of a slur, by a Northern Ireland SF minister, on the name of a Northern Ireland man, murdered in 2007. She'd denied it had been said when it was raised before. Presented with the exact quote, she said the only thing to be said- it shouldn't have happened. Thin gruel.

Special stubbornness points to Leo Varadkar for making the effort to haul his dead Brexit horse into the studio and try to flog it (still) to the electorate.

Striking also was the Fine Gael pitch to warn that Change was Bad. Making the offer from FG now explicitly More Of The Same.

CrossOver Event!
I got to go on the EchoChambers podcast today to talk about some of the themes I've seen bubbling out of the Campaign Gist. And you can experience this epic independent commentary crossover event (like the Avengers, but without the fancy facial hair) over here.