Campaign Gist: NoOne home, Labour tome, Galway Thunderdome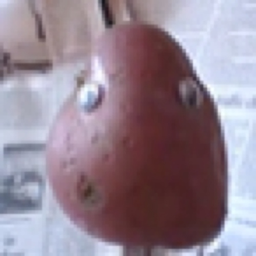 Day 15 of the Campaign and it was all from dawn to dusk.

NoOne home
Back again in Dublin Bay North, where FG candidate Catherine Noone spontaneously combusted, leaving the rest of the country trying to put their jaws back on.
Probably best to just go to the clip as the candidate starts talking about her party leader.
Roll it there, Collette.
He's autistic like, he's on the spectrum, there's no doubt about it. He's uncomfortable socially and he doesn't always get the in-between bits...If I do say so, I am much more natural than he would be...I didn't mean it in the sense of the actual illness or anything. I just mean he can be a bit wooden and lacking in empathy...
She said this when talking to a journalist from The Times. They went on to say "the Senator also attempted to say the word was a potentially offensive word that could be used out of context such as "special" or "n***er". She quickly clarified that she would never use the N word and said it was a bad example."

Closing this conflagration she explained
Sometimes I say, 'Oh God, I'm a bit special' but I don't mean it to be derogatory.
The Senator, previously famous for demanding a ban on ice-cream van music, is now famous for this.

Labour Tome
It's a manifesto!
Labour have been mostly absent from this campaign (as a national voice), but after Brendant Howlin's outing in yesterday's debate they've decided to join the national fray today with their manifesto launch. And they've got a big idea- freeze rents. Is it constitutional? Fuckit, says Brendan, let them sue. This is a surprisingly clear message from Labour and, if they can find a way to wheel it around in front of eyeballs so it gets noticed, they might see some benefits from it.

Galway Thunderdome
Small sample (525 people) and large margin of error (4%) aside, TG4's poll showing sitting TD and vocal critic of remittances to people with melanin Noel Grealish sunk down the table, with a seat each for FF and FG, and Social Democrat Niall Ó'Tuathail, the Green's Pauline O'Reilly neck and neck behind them.

With decent prospects for Gary Gannon in Dublin Central and Cian O'Callaghan in the cockpit of the election, Dublin Bay North, with a fair wind the Social Democrats might find themselves returning to the Dáil in rude health yet.


Oh hey, thanks for subscribing- it's really good of you. Would you do me a favour? If you know someone else who might like to subscribe, can you forward this to them and tell them about the signup page at https://tinyletter.com/Tupped
Thanks a million!