Campaign Gist: Take Us To Your Leaders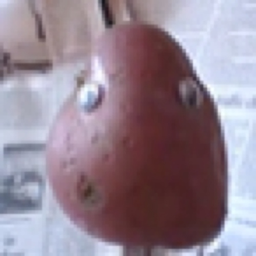 Day 13 of the Campaign and we finally got a debate with all the party leaders on the telly and, you know, it wasn't terrible.

Na, na, na, na, nah-na, Leader!
The Irish political system is shaped by our voting system. And today's debate did something that the previous two-hander failed to do- it showed the range of political choices available to voters through Proportional Representation. The moderator, Claire Byrne, kept the cross-talk to a minimum (ie, still loads, but it stayed functioning) and the line up of leaders and their mini-podia embraced actual differences on policies.

Nobody self-destructed, so a bit disappointing on that front. Strangely, in a way, everyone managed to turn up and be a sort of concentrated version of themselves. Leo Varadkar was smooth and pleased with himself, like a pebble eroded by an ocean of double cream. Eamon Ryan, like his tie, appeared to have been knitted for the occasion. Brendan Howlin yelped for some balance from his distant endpoint, appealing to The Rules. Róisín Shorthall was the Aunt with good advice you didn't want to hear and Richard Boyd Barrett swept the board at a student debate only he could see. Micheál Martin scolded like a cranky chaplain, focussing most on Sinn Féin.

And Mary-Lou McDonald, thanks in part to the efforts of FF and FG throughout the debate, ended up looking like as the leader of an opposition in the midst of a change election.

Policies
Cows and climate, Tax whinging, (no brexit), cops and drugs- were all raked through. FG pitched right for the rich, dumb person vote, the Taoiseach outright complaining that tax wasn't fair because the state was taking your money. Labour shuffled slightly around, love-bombing the Greens and Social Democrats extending a (quickly rebuffed) hand to People Before Profit before going for broke after the debate and opening the door to talking about government with Sinn Féin too.

There was also no mention of health, a really weird Cow-centric version of a Climate change discussion and so many promises of more police that we will have drifts of them collecting on street corners if they come to pass.

TV is basically the worst available medium for discussing ideas. And yet, it is the best medium for looking at people and taking stock of what you see. Politics is much more about making assessments of which person you want to trust to make the right decision than it is about fantasy manifeso promises.

There was plenty here for a voter to think about and decide on. And really, we can't ask for much more than that on even a good day.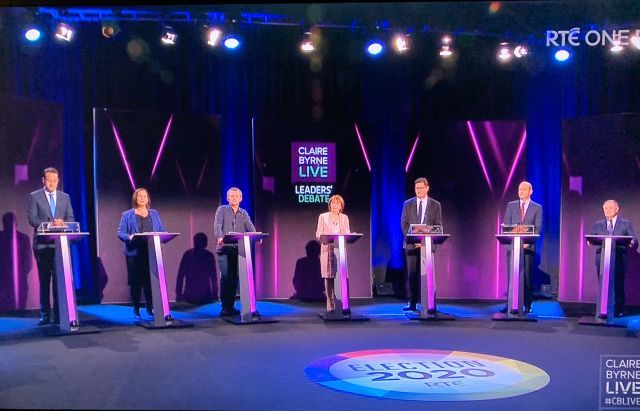 Oh hey, thanks for subscribing- it's really good of you. Would you do me a favour? If you know someone else who might like to subscribe, can you forward this to them and tell them about the signup page at https://tinyletter.com/Tupped
Thanks a million!