CSI:Tuam, TV Debate, God-Bothering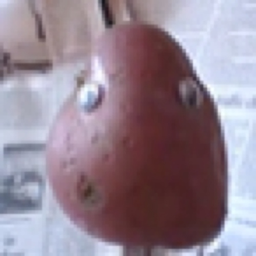 The Past Is a Foreign Country, With No Extradition Treaty
In Tuam, Co. Galway there's a small patch of grass with a wall around it in the middle of a housing estate. Under the grass is a sewage works, which was used as a mass grave for hundreds of babies and children. They died after being taken from their mothers, who were then themselves frequently coercively confined and made to work for no pay.

This system was state policy at the time.

The police have shown curious disinterest in investigating this state of affairs. The local coroner has declined to convene an inquest. The HSE and then Tusla knew of the unusually high mortality rate in the attached Mother and Baby Home since 2012 but took no action.
Now it's been announced there will be a forensic excavation of the site. Let's see how that turns out.
Don't Bore Us, Just Get To The Áras
There was a telly debate in the Presidential election. None of the participants had live tweets put to them, and so had nobody to blame but themselves for their performance. Contrary to any possible logic, there will be another one before polling day. The polls say most of the candidates will then lose their deposits and the President, Michael D. Higgins will be returned to office to sighs of relief from the nation that it's all over.
At this stage, I'm mostly still in it to see if there's a TV moment where Sean Gallagher realises on camera he lost because people just didn't want him to win.
God-Bothering
There's a 2009 defamation law that made Blasphemy in Ireland a very serious crime with a fixed fine of €25,0000 in all cases.
This being Ireland, it was made so very serious in order to try to dissuade investigators and prosecutors from ever trying to use it. And nobody ever has tried, so far.
Now there's a vote coming up on removing the Constitutional ban on blasphemy. If it goes, so does the law and the fine.
This is a bit like digging up one of those unexploded WW2 bombs. It hasn't gone off up to now. You could just leave it where it is. But, in the Constitution as in life, leaving unexploded bombs in place is usually the wrong choice.