The Gist: Euro-Drama, Hounded Out, Boris-In-Arsery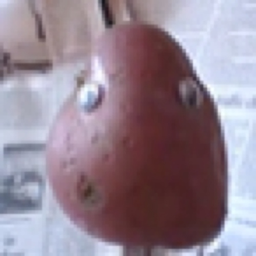 Euro-Drama
A day and a night and then another day without sleep. Only hotel banquet food and take-out for sustenance. The leaders of the 27 member states of the EU unhappily discovered themselves in a sort of Irish Hotel Wedding Experience as the price for trying to decide who would get the jobs of running the body for the next five years. After public debates between the lead candidates, literally tens of hours of discussions, and a brief moment when the Taoiseach had to deny he was about to leave us for foreign shores, the leaders chose a series of minor national politicians from Western Europe that nobody had previously mentioned to run the show.

The names now go on to the EU parliament, who will muster a chorus of raspberries in response to having their preferences ignored.

All of which might seem the most embarrassing story out of the EU, were it not for the plucky efforts of the Brexit Party's MEPs. Demonstrating their commitment to democracy, they arrived into their jobs complaining the Strasbourg parliament was far away, that there were lots of other people there (many of them from out foreign) and then proceeded to turn their backs on the Ode to Joy.

Whatever about the EU, the Brexit Party want no part of Joy.

Hounded Out
Repercussions continue from the Prime Time Investigates exposure of the treatment of greyhounds. Both Barry's Tea and FBD Insurance have dropped their sponsorship of the sport. BoyleSports haven't. And neither has the government, who pump millions into a sport whose own governing body was described in a 1955 Dáil debate as having "corrupted the greyhound industry".

Meanwhile, did you know greyhounds are the only form of dog classifed by the Government as livestock?

Boris-In-Arsery
The most likely (and yet, also most unlikely) person to become Prime Minister of the UK was assiduously avoiding any contact with the dangerously corrosive material known as reality again. This time, he was promoting a bridge between Scotland and Ireland. While the risk of this occurring remain undetectable by electron microscope, it is understood that Northern Ireland is taking no chances and is already commissioning some Giant sized baby-gros as a precautionary measure.