The Gist: Golf fallout, Back to School
While golfgate continued to swirl around the Government, their biggest project since taking office is poised to start. It's back to school.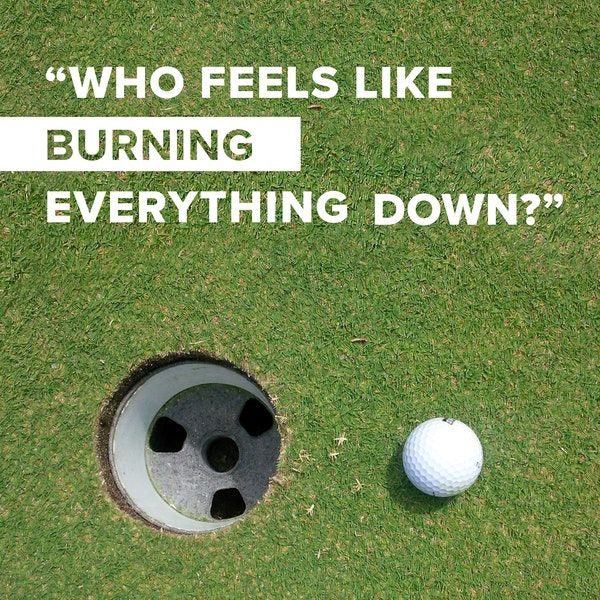 Fallout 2
The Oireachtas Golf Society Gala Dinner is starting to look like the worst idea for a party since Julius Caesar's Ides of March Karaoke Night.
Phil Hogan, once used to bestriding the land like an unlikable colossos, has been reduced to producing a 'detailed' description of his movements on the orders of Ursula Van Der Layden, the EU Commission President. Reportedly, this includes an explanation that The Man said it was all OK.
This was after Friday, when the Commission's spokeperson put out an- as it turned out questionable- assertion that, being the EU Trade Commissioner, "it is important for him to act responsibly in matters regarding Covid-19". I don't know how continentals feel about saying things that are, um, accurate, but I guess Big Phil will be finding out, the same as the rest of us, tomorrow.
The rest of the details are coming thick and fast, with, admittedly, the balance mostly tilted towards thick. Hogan won a George Foreman Grill. Sean O'Rourke's retirement plan after leaving RTE, of working for RTE, is on hold. The Chief Justice and the previous Chief Justice have had to invent a non-statutory process.
And Dara Calleary had to resign a second time (this time as FF deputy leader) because once wasn't enough.
Meanwhile, and taking the antic feel off the whole sorry mess, Liveline continued to give voice to the trauma and pain of its listeners' experiences under covid restrictions.
School Daze
The Taoiseach gave another live interview today to show that at least someone was still in charge round here. Amongst the topics he touched on was an admission that the Department of Education had designed their Leaving Cert grading algorithm with the same socio-economic elements (grades up for rich kid schools, down for poor ones) which had imploded the UK's A-Levels. He assured us that they had removed it after he'd intervened, but that, as a result, they were still working on the final system.
He then went on to assure listeners that his Minister for Education, was on top of her brief. This was the same Minister who he had just admitted hadn't been able to spot a land mine the size of a Tesco Extra in front of her even after watching her UK equivalent blow himself up, like a unctuous Tory Wile E. Coyote.
The first children start going back to school this week. The Leaving Cert results will be due on the 7th September. Everyone will know what grades they started with from their teacher a week later.
It may be that the Golf Gala has lit a fire of hot anger. But if the Department of Education doesn't get the next month's milestones right, the ensuing conflagration will reduce this Government to ash.