The Gist: How we live now
Extensions to the restrictions prompt thoughts on what comes next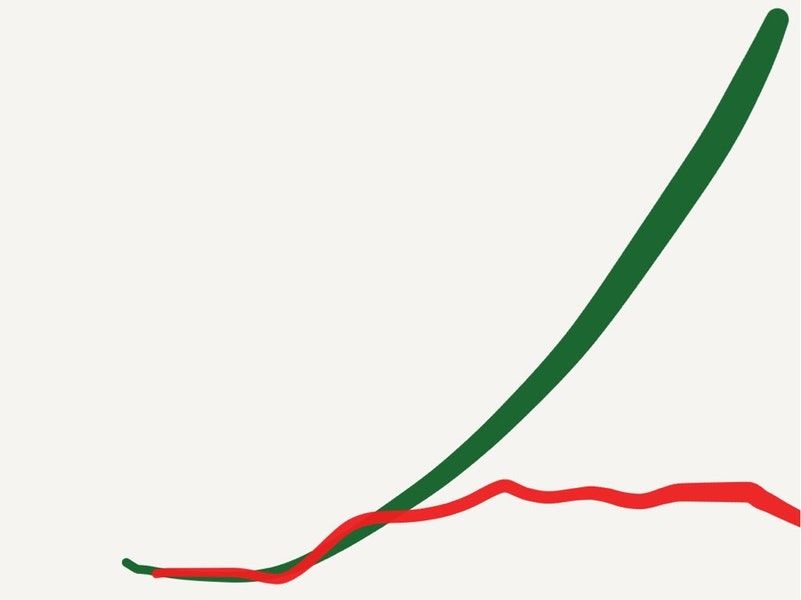 Time marches on, even if we have no idea what it's destination is going to look like. The contours of the future we can just about start to make out are strange, and strangely familiar. Meanwhile our East and Western neighbours both find themselves facing the consequences of misdeeds in the recent past.
This is the Gist.
How long, oh Lord, how long?
"social distancing is going to remain a "very big part of life", until an effective treatment or vaccine can be found."
RTE's reported on this Minister for Health's assessment of how this virus will continue to change how we live our lives.
The rolling three week extensions to the restrictions were probably the right way to help people find a way into this social wrench. But there comes a point- which we're pretty much at now- when we approach the end of another designated lockdown period and it's time to start acknowledging that this isn't going away any particular time soon.
The consequences and impact of that fact are going to reshape and determine society and politics for years to come.
As things stand, we're still only a few weeks in. And a vaccine is likely a year to 18 months away.
How we get from here to there with the minimum amount of deaths is the primary moral question right now. But we've hardly had a chance to consider the political ramifications of it- let alone form answers beyond carrying on with our emergency measures.
South Korea reported high numbers of reinfections in their 'second wave'. This means healthy people can get the virus, get better, but end up getting it again. So much for the UK's herd immunity plan, designed originally for a new flu.
Absolute Melt has Meltdown
The US President railed at facts, true statements, the press, the US Constitution, Governors of states and women for a bloc of time on live TV. No doubt he will be pleased with the ratings, as people from around the world tuned in to see a moral homunculus scream into his own internal void.
Meanwhile, Bernie Sanders endorsed Joe Biden, basically on the grounds othat Trump was so bad that anything displaying sentience was preferable for the continuance of life and civilisation.
Can't get the staff these days
In the UK a dossier containing transcripts of WhatsApp messages leaked. It showed that Labour Party staff had done what they could to both undermine the Labour leader, and the Labour Party in the run up to the 2017 election. This included not addressing complaints of anti-semitism and tipping off named members of the press when a shadow minister was hiding in a cupboard  and crying at the ferocity of racism she was faced with, so that she could be humiliated further.
"45 minutes after the exit poll revealed that Labour had overturned the Conservative majority, one senior official said the result was the "opposite to what I had been working towards for the last couple of years", describing themselves and their allies as "silent and grey-faced" and in need of counselling."
Anti-Corbyn Labour officials worked to lose general election to oust leader, leaked dossier finds
One of the staffers involved has been tipped for a leadership role under the new party leader.