The Gist: Incubation period and Baby Names
Corona goes viral, markets feel ill and infant nomenclature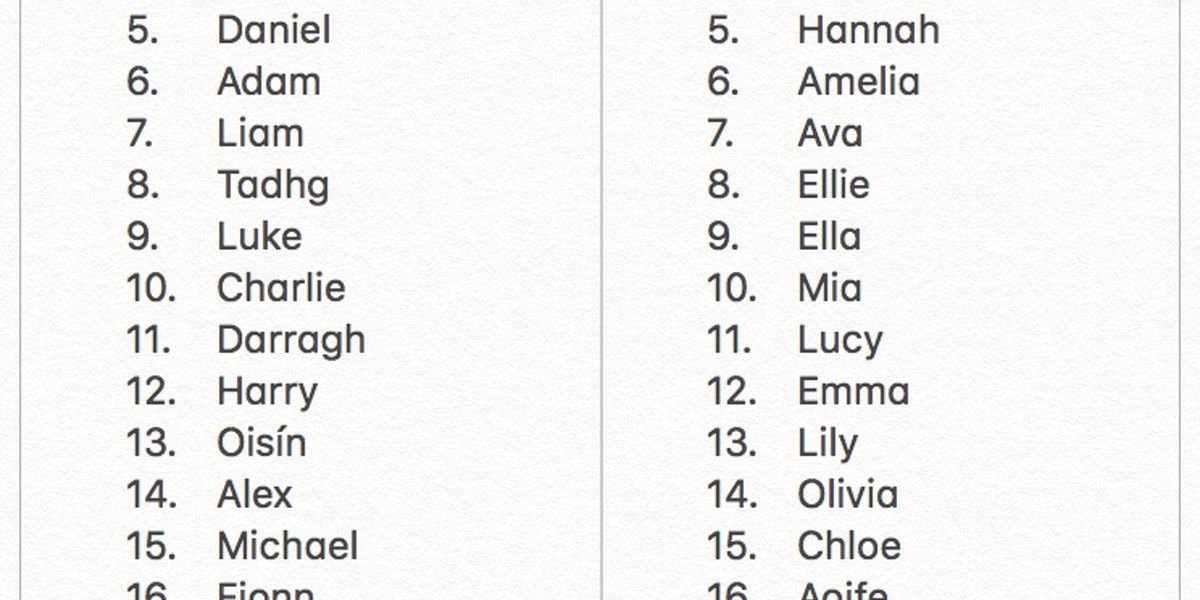 The Coronavirus situation is waiting to snap into focus, but is already looming large internationally. Meanwhile the annual stats of Baby names from the CSO are released.
US Markets Go Viral
Prompted perhaps by moral homunculus President Trump's repeated assertions that the Coronavirus was no big deal, the US stock market took its third biggest one week dive since 1933. Given the President stands at the opposite end of US history from George Washington, it seems appropriate that the markets would presume an inversion of the first president's famous announcement "I cannot tell a lie."
The World Health Organisation upped the risk level posed by the virus to the top of its scale. Any outbreak in the US will likely be exacerbated by the firing of the US Gov's pandemic preparedness team, by the lack of healthcare for people working in face-to-face service industries and by the fact that the population's awareness of the infection is such that they've responded by forcing an 8% drop in the value of Corona Beer's brewer.
We're still in the incubation period for the virus in the EU and US. But it isn't looking like this one's going to just be a flash fever.
Baby Name Stats
Every year, the Central statistics office in Ireland releases a list of the top twenty names for boys and girls born the previous year. I have no idea if this is done everywhere else but, by God, we love it.
Everyone has an opinion on the leaders and laggers, mourns the absence of their favourite candidate and, of course, comments on the continued purgatory Mary has been exiled to. Hail Mary, fallen from grace.
There are stacks of things to say about the list- about what it says about class, about the perceived social value in particular names, in the number of names with a fada. And the great thing is, everyone can weave their own story from the list.
Of course I have it for you.