The Gist: Poll positions, and FF's peril
A second poll confirms what anyone with eyes to see knew, and it is very bad news for Fianna Fáil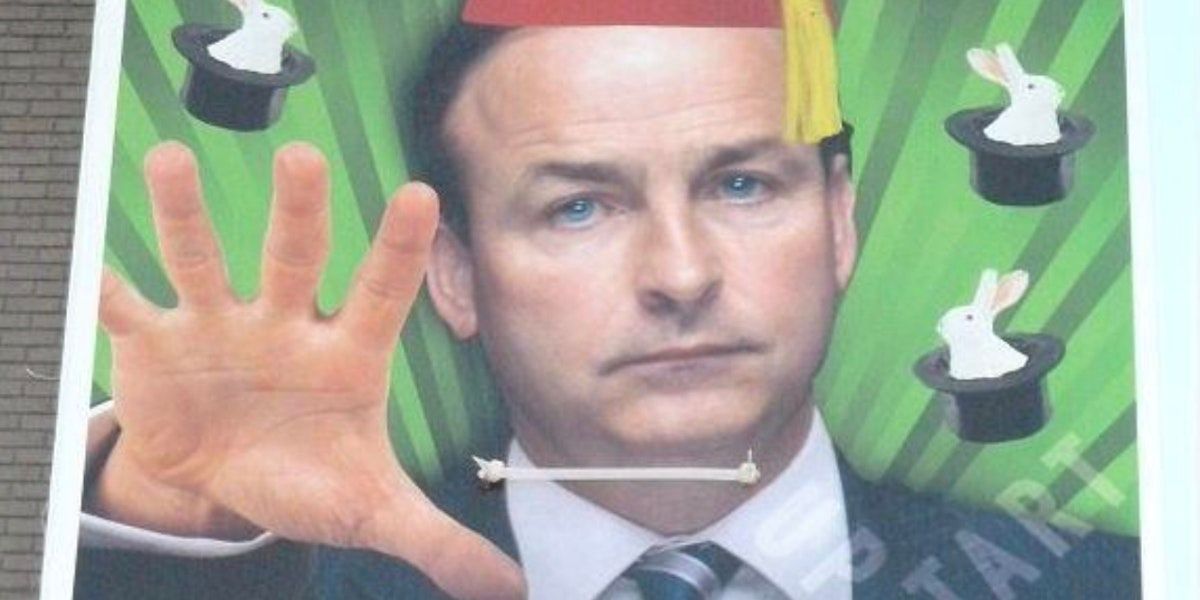 The Amarach poll last week could have been dismissed as an outlier. But this weekend brings confirmation from the long-standing B&A poll. SF support has soared since the election- up 10% to 35%.
The headline figures for the three largest parties are
Sinn Féin 35% (+10)
Fianna Fáil 20% (-2)
Fine Gael 18% (-3)

An existential crisis for FF
The last election was a disaster for Michéal Martin, despite his party shading it to take the most seats.
The next one will be much much worse.
All his choices will make it worse. FF+FG is two fingers to the electorate (see, SF +10). They'll be as kind to FF as they were to the Greens who put Fianna Fáil back into power.
FF+SF might have saved FF, but not Martin. And, as I have tried to explain, the one thing which Martin must do is become Taoiseach. He will make any choice that leads there- and avoid any choice that doesn't guarantee him that top job.
The B&A poll shows the consequences of that invisible decision engine driving Martin's choices. A FF/FG coalition made him the clear leader of the largest party as well as the one less tainted by the outgoing government's choices. So the Taoiseach job is assured. All the same reasoning would have pointed to him having to accept a Mary Lou McDonald Taoiseach if he had countenanced a SF/FF deal.
This would be the end of post 1933 Fianna Fáil (though arguably, Fianna Fáil as it was for most of the lifetime of the state, a hegemonic patronage machine, was ended by the Cowen govt).
Weirdly, despite coming third in the election, and this poll, FG are in a less dangerous position.
FG are a niche party. Their base is 16-21% of the vote. They won't fall below that because there are class and social reasons to prop up that floor.
They can't command a majority, but they won't melt away.
In contrast, Fianna Fáil once described itself as a National Movement, not a political party.
The problem is, when you're not a National movement any more and you never consolidated a political party base, what are you?
What, in class or social terms, are FF? The lack of a clear, distinct answer to that question means FF support lacks a floor to its fall.
And, while FF allow it to avoid the compromises of government, Sinn Féin can continue to be the repository of the electorates hopes and dreams of something better.
The question is not whether Michéal Martin will be the next Taoiseach (he will) but whether, by making that choice, he will be also be the last Fianna Fáil Taoiseach.