Ireland
The Gist: The Aul Sod
Joe Biden's visit to Ireland provoked an unexpectedly seething envy from our neighbours to the East.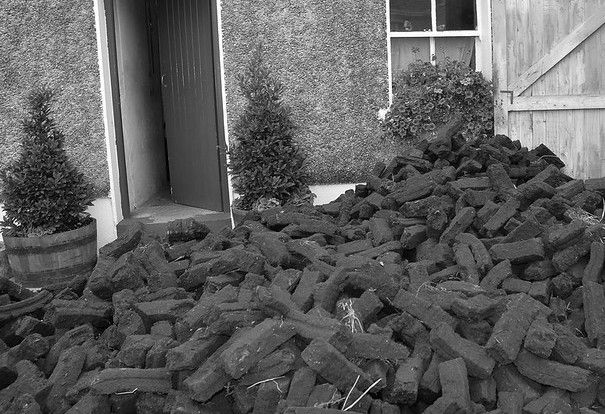 The President of the United States is a more complex person than his caricature allows for. Amongst his positive traits is an embrace of emotion. He feels, and wants people to know he feels.
He feels Irish, and so, by the alchemy of identity, he is Irish. It is his affinity with the family story of emigration from a blighted land that carried him around our small island last week. Tá me abhaile, he told the Dáil in his address.
Being Irish is a distinct sort of a claim in the US context. It carries stereotypes with it (which, over in actual Ireland, frequently cause wincing). But it is recognised as a story of having succeeded despite hardship- of having come from desperation.
Biden's homecoming was also an old-fashioned reintroduction for his voters back home- a chance to see him fêted in a personal, rather than political context. As he promised the cheering crowds of Mayo, he'd let them know soon when he announced his plan to run again.
But every well-worn story has a villain, to give it drama. And the story of fleeing from a famine-stricken 19th C Ireland has one top-hatted, moustache-twirling baddie above all else- The English.
Now, of course, the actual people of England are a varied sort, many of them having Irish ancestry themselves.
But, despite this, the English media committed to the bit throughout Biden's good-natured tour of bricks and barney. They were wracked with the sort of prickly touchiness so familiar from Ireland's past. We were once the nation so conscious of our failures that we saw insult and slights everywhere.
Now that role has flipped to those responsible for England's self-hobbling. They couldn't decide which attack line made them feel better- that he was too Irish or that he wasn't Irish enough. In the end they went with both. Newspapers ran infographics to calculate what fraction of his ancestry was Irish but also portrayed him dressed as a jigging leprechaun. Above all, they openly seethed at the smaller neighbour getting all the attention.
It would be hard to improve on Andrew Maxwell's comment on the naked envy on show: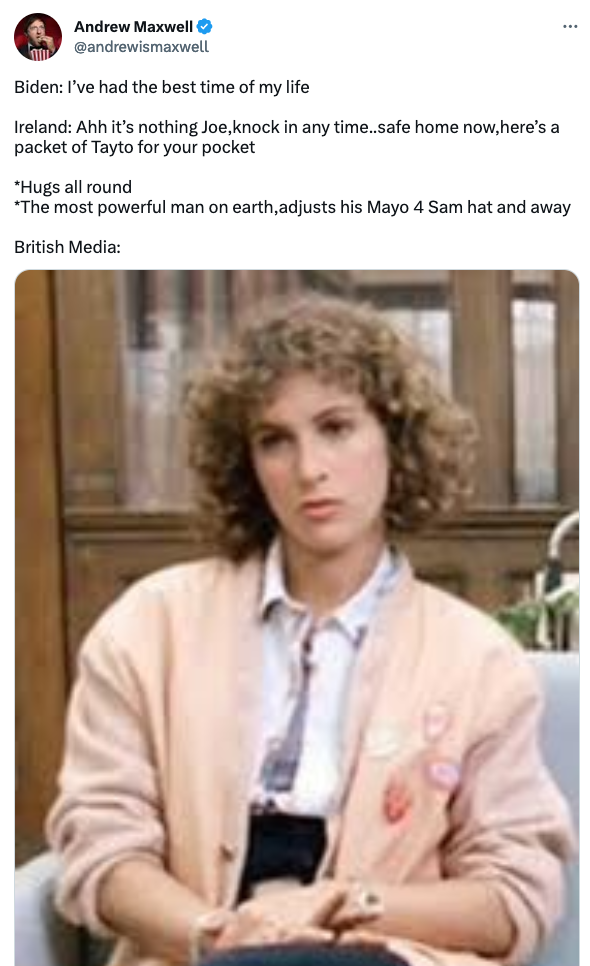 https://twitter.com/andrewismaxwell/status/1647161360969781248?s=46&t=a9PpjfJKqt6UQE_nXQlsDQ