The Gist: Trump horrorshow, A Suitable Bob, Shots in Munich, Isles of Insurance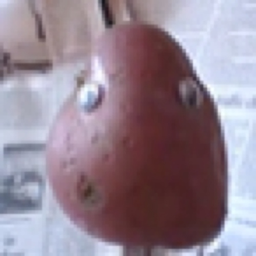 Trump horrorshow
The Republican convention peaked at 3am Irish time yesterday as plus-sized moral homoculous Donald Trump gave his acceptance speech. Earlier he gave an interview to the NY Times where he made protective NATO action dependent on the receipt of sufficient cash money from the ally states.

This being perhaps the first time a US presidential candidate has suggested they intend to follow the example of the creation of the Athenian Empire.

Look, what can you say, he's clearly a terrible person?

(The Athenians' conversion of allies into imperial subjects through military threat ended in the destruction of their polity. But who reads books anyway?)

A Suitable Bob
Bob was in a snakeskin suit and wanted to people to rock and the audience had come dressed in flip-flops. So he fucked them out of it, accidentally providing Pennys with a free ad in the process.

Shots in Munich
A shopping centre. Shots. Men with guns. People have died.
We don't know anything beyond that and so nothing beyond that should be said yet.

Isles of Insurance
A company selling insurance to 14k people in Ireland- from out of Gibraltar- has stopped trading.
After Sentana, selling insurance in Ireland from out of Malta, went the same way.
I am starting to think rocky islands are just not the natural habitats of insurance companies.