Campaign Gist: Brexfast Rolls, Iffy Poll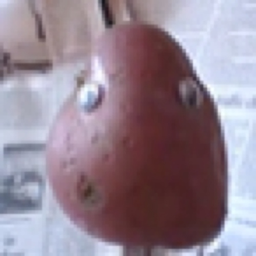 respondentsDay 18 of the Campaign trail and there was only one thing to be done all day. We just had to look at Brexit happening. Janey mac.

Brexfast Roll
Long before the sun rose over Dublin, a bus was wending its way through the cold dark streets towards Dublin Port. Inside the bus were journalists and Fine Gael candidates. The journalists were there because the Fine Gael candidates wanted them to see something. My four year old daughter has a fondness for this move also.
Come and see! she says, and I do, and then I find I have one less drinking vessel or there is a cat where my mantlepiece ornaments used to be.
Come and see, the FGs told the journalists. Then the journalists discovered they had to get on the bus at 4am. Come and see! came the response. They came and saw. And what they saw was Paschal Donoghue and Simon Coveney don a high-vis vest, pull the bus in to a petrol station and order a breakfast roll.

"Could I get a sausage roll," says the Tánaiste... "With butter and ketchup... Just sausages yeh" pic.twitter.com/r4JRbp2SHR


— Richard Chambers (@newschambers) January 31, 2020
So it is that Brexit dawned, journalists yawned and nobody, but nobody, knows what FG thought that was all about.

Iffy Polls
At midnight, the Times that isn't the Irish Times released a poll, showing FG fallen to third place behind Sinn Féin.
Quality polling in Ireland is a spectacularly complicated business, requiring in-depth knowledge of a constituency's oddities in order to be able to weight the respondants properly. Contrary to what you might have seen people with football club avatars on twitter doing, there's little point comparing different polls to each other. What's key is to compare a poll with it own predecessors, as they will all have the same methodology.

This poll was done by a UK firm, which has never polled in Ireland before.

I mean, it's all good fun, but can the return of the Sindo's Quantum Research (a polling company which always had eyecatching results but didn't appear to have any corporate form) be far behind?