Campaign Gist: FG says No, Voters do too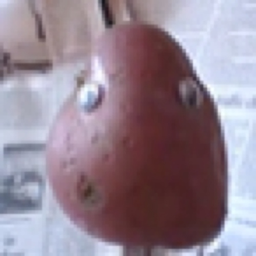 Day 19 of the Campaign and, lookit, its not looking great for Fine Gael. It's sort of looking the opposite.

FG say No
So, you know, the internet has been around for a while now. But, for reasons not currently to hand, Fine Gael appear not to have noticed before this election. And so they made a video where the cabinet emphatically said no to something (see yesterday's Gist, Sinn Féin: Are they made of evil bees? for more details) and posted it themselves, even though nobody was making them.

Whereupon, everyone just took the video and put their own question at the front. From whether FG would ever do anything about climate change ("No! No way! No never, no way! etc) to whether they will be in the next government ("No! No way! No never, no way!" etc). FG then gave the story an extra day of legs by complaining about it, because they had turned up in the street wearing a suit made of slices of ham and, most unfairly, the local dogs had shown them unwanted interest.

Voters say No, too
Yesterday, I was sniffy about a poll for the Times that isn't the Irish Times. But today, we have another set of numbers telling the same story. FF and Sinn Féin neck and neck at 24% and FG in third at 21%. Shows what I know. This sees Fine Gael facing a reversal of the seat bonus that comes to parties with large votes and multiple candidates in each constituency, so that their seat result will be less than their proportion of first preferances.

After which, Paschal Donoghue made another video, of himself, on his own, in Dublin Central on a box. Message: Forget national campaigns. It's every man for himself now.