Campaign Gist: How were things with you?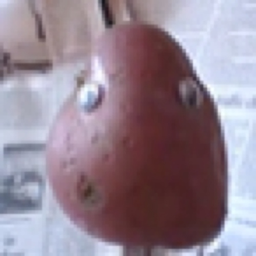 Day 25 and last and I thought I'd ask people what their experience of the campaign was. I asked what did you think at the start, did anything happen to change your mind during it, what you'd hope for after the count and why?

Here are some of the responses I got;

Saw only two or three canvassers in Galway city centre last weekend and only one called to door. I saw SF doing well from the start and the scale of obvious disaffection with the main parties is reassuring- shows we are proud not stupid electorate . Overall lacklustre campaign

— Mary Frances Rogan (@DrMaryRogan) February 7, 2020
DunLaogh 4 seat. One canvasser. Lots leaflets delivered by An Post. Identified my vote early on, changed one due to party's poor attitude to womens health. Result: probably FF coalition, hoping enough leftwing in coalition to put manners on them. Depressed

— Mary Buckley (@marybuckley549) February 7, 2020
From a distance - expected a Green wave & a lot of anger on housing & health, and that's what happened.
Am surprised to find myself feeling sorry for a lot of (but not all) FF/FG people - I'm sure they mean well, but they've got everything so wrong for so long. In terms of …

— Philip O'Connor (@philipoconnor) February 7, 2020
… hope for the count, as many sensible, progressive voices as possible, but what we'll get is the another FF/FG govt in some shape or form - hopefully the last we ever see of them.

— Philip O'Connor (@philipoconnor) February 7, 2020
One person has contacted me, on behalf of a candidate. Otherwise I haven't been canvassed. Not in person at all. I live in my parents house, I'm at home a lot. I mean, how am I supposed to see how well people lie to me if they don't talk to me?

— UNAbomber (@blush_01) February 7, 2020

1) I had assumed it'd be a standard forced two horse race but Sinn Fein's showing in the polls surprised me.
2) But not as much as the media's complete failure to shape the narrative as they've done in elections past though.
3) And I know better than to hope for things.

— Wokeback Mountain (@MajorThrill) February 7, 2020
Please go out and vote for your preferred candidates in order of preference as far down as you feel you can go, and thank you to all 268 of you. I have really loved doing this newsletter and I hope you enjoyed reading them.

Oh, and finally, Campaign Gist should really end now, its work complete. Instead, we'll bring you Count Gist for a little while longer.