UK
The Gist: A Man For All Seasons
The Rishi Sunak regenerations continued this week, with a piece of stunt casting and a crossover Two PMs special. This is the Gist.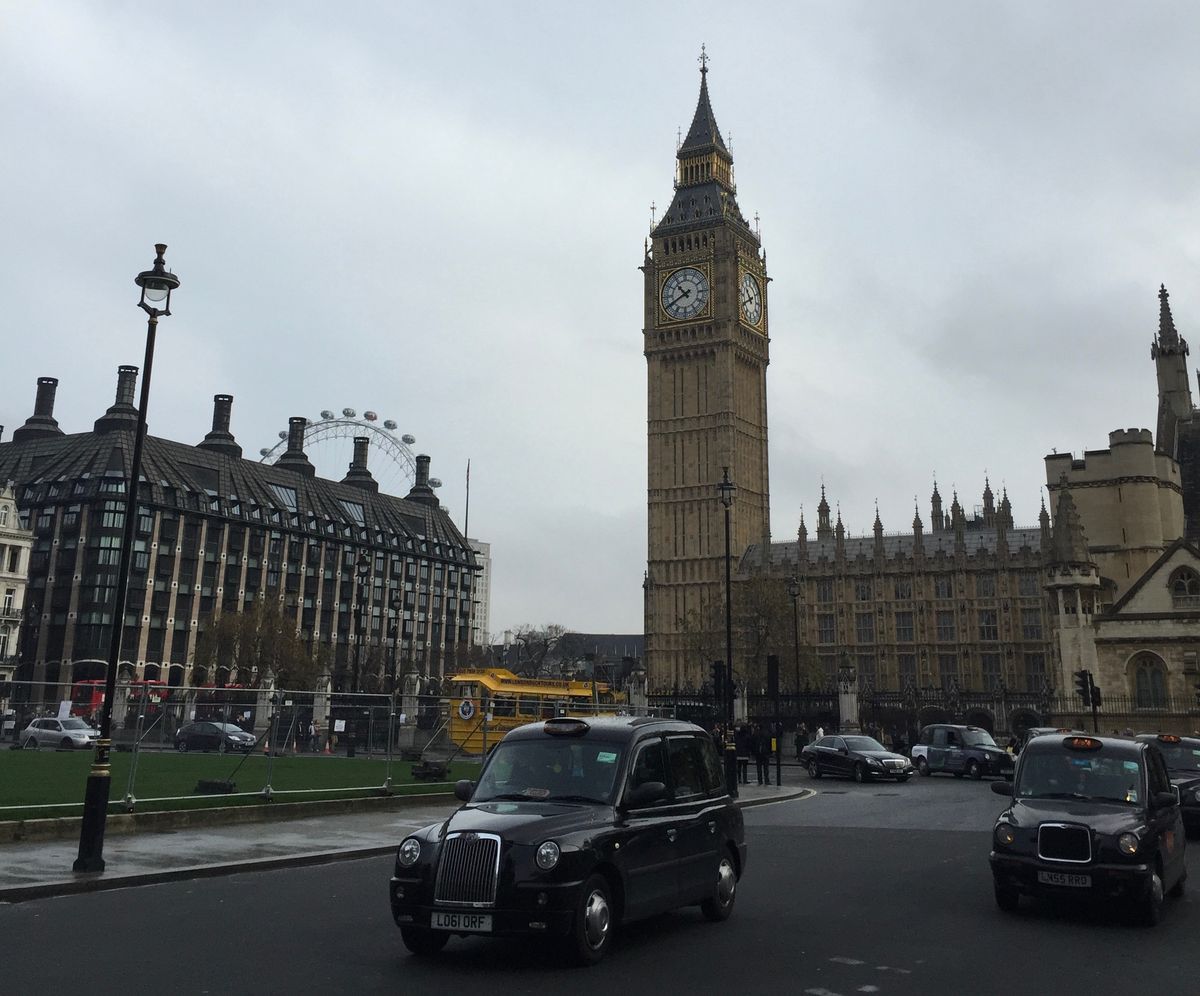 Consider the many lives of Rishi Sunak.
It seems like just last week when the Prime Minister of Great Britain and Northern Ireland was setting out his fourth or fifth stall to voters. Having been previously a radical Brexit supporter he had become the avatar of Treasury orthodoxy. He then aimed to be a competent but passionless technocrat after his elevation to the job of Prime Minister was caused by the woman who had beaten him blowing her economy up in less time than it takes a sofa to be delivered.
Then we had a burst of trying out being a culture warrior when his only by-election win prompted him to add "killing the planet" to his central political offering.
This was on top of previous failed efforts to find a wedge topic to try to scare back some of the 20+ poll deficit of voters. Immigrants? Trans people? Thomas the Tank Engine?
Each effort was launched with some show-case of cruelty and stupidity, in the hopes of attracting the cruel and the stupid, before being discarded in favour of the next division bell being rung.
None of them worked in the face of a public who appear to have decided that, actually, now that they think of it, maybe the Tories aren't actually that ace at running things after all.

For his next effort, then he announced that he thought the same way. His conference speech was another relaunch as the anti-Tory Tory. Nobody, he suggested, more desperately wanted change than he, the Tory Prime Minister, after 13 years of Tory government.
For some reason, possibly due to the fact that it is 23 years since U.K. voters were being exposed to lead in petrol fumes, this particular argument didn't do any better than the previous ones.
So this week we see the latest revamp. Like a block of flats constantly being relaunched as "new to the market" when they can't find any suckers to buy them, Rishi Sunak is reborn.
Eight years after the chaos unleashed by the 2016 Brexit referendum, he has brought back the man who delivered that resounding catastrophe. David Cameron, the rare human whose head conveys the unease of a large, sweating, hard boiled egg in both texture and character.
Not elected, not even an MP, since he ran away from 10 Downing Street to spend more time with other people's money, Cameron is nevertheless back as Foreign Secretary.
Meanwhile James Cleverly, the man whose every waking moment is a refutation of nominative determinism, was bumped over to be Home Secretary. Sunak had to do that, having been forced to fire his Minister for Law and Order on the grounds that Home Office Ministers aren't traditionally meant to call for fascists to take to the street and attack the Metropolitan police for being too left wing.
So now we can see the shape of this week's Sunak voter offer.
He is the Brexit PM who promises change and also a return to the Tories of before Brexit, who will fight for pollution and against public transport while meeting all climate goals. He is change and continuity. He's the unifying culture war vet.
Containing multitudes while remaining basically empty is a complex political persona.
Perhaps we should look on this as being a tribute to Doctor Who, in its 60th year. Sunak has already reached his Peter Davidson era and seems certain to burn through his remaining regenerations before cancellation looms.

Until then, we will have to suffer through his stunt casting for The Two PMs.
I suppose we should have expected as much after the Labour Party chose a Cyberman to lead the Opposition.